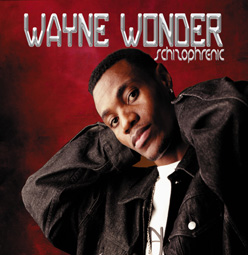 (AOR-74)
TRACK LISTING:



1. Sasha
2. Platinum Mall
3. Just Might Squeeze
4. Tragedy
5. I Like The Way
6. Easily Change
7. Who Give U The Right
8. Treat U Right
9. Makes Me Wonder
10. You Don't Know
11. Dead Serious
12. Curious
13. Mr. Man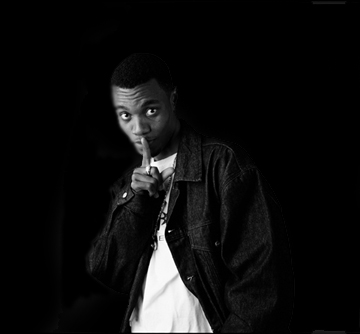 Wayne Wonder just finished collaborating with Foxy Brown on her upcoming album and with Left Eye of TLC on her first solo album, both due in stores very soon.
But Wayne once again has done it. He's put together another album with heavy R&B/Hop-Hop influences. Schizophrenic continues where his previous album da Vibe left off. This time Jah Mike of Reggae Vibes Production steps in to produce Schizophrenic, capturing all that Wayne has to offer.
Wayne is joined by a variety of guest artists. Spragga Benz voices on "Just Might Squeeze," Showki Ru joins Wayne on "Platinum Mall" and Bonnie voices on "Dead Serious." But the real magic shines on tracks like "Sasha," "Tragedy," and "Who Give U The Right," which all show the intensity of Wayne.
Already the buzz is circulating around Schizophrenic, which will be serviced to all major markets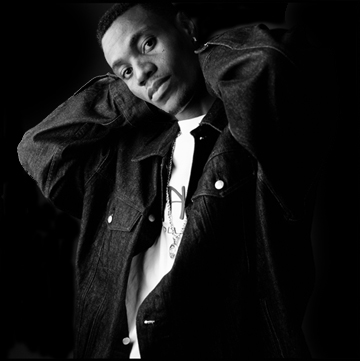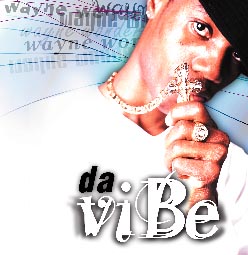 (AOR-43)
TRACK LISTING:



1. Keep Them Coming
2. Watching You
3. Last Night
4. Snitches & Spies
5. Blazing
6. Informer
7. Let Your Conscience Set Yoy Free
8. Ready To Ride
9. Criss Pack A Boots
10. The Best
11. Searching Dem Searching
12. Rainbow
13. Joyride
14. Bashment Girl


Five tracks from this album are already in rotation on commercial radio in major markets. Wayne Wonder is a household name in the Jamaican community, now comes the crossover to R & B / Hip-Hop.
Additionally, Wayne co-wrote Buju Banton's world famous hit "Murderer" as well as "Deportee", produced by Dave Kelly .Wayne is touring the world with international star Buju Banton.
da Vibe includes Wayne's international smash singles,"Joyride" and "Keep Them Coming".