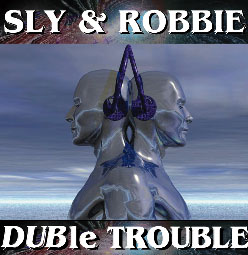 (AOR-48)
TRACK LISTING:



1. Conference
2. African Roots
3. Dread Dread
4. Forever
5. Disgraceful
6. Passion
7. Peaceful Dub
8. Burial Dub
9. Fancy Makeup
10. Man Power Dub


Drummer Sly Dunbar and bassist Robbie Shakespeare are a dominant force in reggae music for the last three decades. Together they have probably played on more Reggae records than the rest of Jamaica's session musicians combined since their humble beginnings in the studios of Kingston, Jamaica. Their first band together, The Revolutionaries, was the group in the mid-'70s that changed the sounds of Reggae towards a more militant nature, matching the times on the island. In the '80s, they started their own Taxi label, and their association with Island Records finally brought them the worldwide recognition they deserved.
Sly & Robbie's cutting edge style and willingness to experiment have put them with the elite of Reggae artists. They produced the 1992 worldwide mega-hit "Murder She Wrote" for Chakademus and Pliers using bhangra and reggae to merge with perfect pop song. The "Riddim Twins", were instrumental in the careers of Grammy winners Black Uhuru, Peter Tosh, and Bunny Wailer,and have been influential in mainstream rock music working with Grace Jones, Bob Dylan, Ian Dury, and Joan Armatrading.
The duo's East West 1998 release Friends won the pair their first solo Grammy nomination and win in 1999, and they continue to push the limits of Reggae music today.