Blues | Classical | Dance
Folk | Jazz | New Age | Reggae
Home | Latest News | General Tour Info

---

Sanchez

---




(AOR-38)

TRACK LISTING:

1. Black Princess
2. Never Understand It
3. I Who Have Nothing
4. Perilous Time
5. Babylon Wall
6. Picture On The Wall
7. I'm Doing Just Fine
8. For You
9. Sip My Chance
10. All My Life
11. How Can I Love Someone
12. Never Ending World
13. Don't Dis The World
14. Rest Your Head On My Shoulder
15. Nice And Slow
16. Hands Of Babylon



Born in Kingston, Jamaica and christened Kevin Anthony Jackson, Sanchez grew up in the Stony Hill and Waterford communities. While attending High School, he would go to parties where sound systems like Rambo, Small Axe and Crystal would play. He soon became the selector for Rambo Sound System, a system on which many of his close DJ colleagues such as Flourgan, Lizard and Red Dragon also worked out. It provided the necessary mileage for the young Kevin, who had by this time been re-christened Sanchez by his friends. Sanchez soon began voicing for top record producers in the business namely Redman (Redman International); Livingston Riley (Techniques); and Fattis (Exterminator). In 1987 Sanchez's first single - "Lady In Red" was released making it to the number 19 slot on the JBC record chart. In 1988 Sanchez recorded his first hit - The Winston Riley produced "Loneliness" which is his biggest hit to date, both locally and overseas. In that same year he was voted "Singer Of the Year", "Best Upcoming" and "Best New Artist"; his single "Loneliness" was also voted "Song Of The Year". It was also the year that he made his first appearance on ReggaeSunsplash, earning some five encores. Sanchez has also scored with songs such as "Wild Sanchez","Love Mi Lover Bad" ( a duet with Flourgan), "One In A Million" and many more. Sanchez returns in top form with his new album Perlious Time. Produced by King Jammy's son John John. The title track "Perilous Time" and his versions of the classics songs "I Who Have Nothing" and "Never Ending World" are sure to garner accolades and radio play from both the R&B and Reggae formats.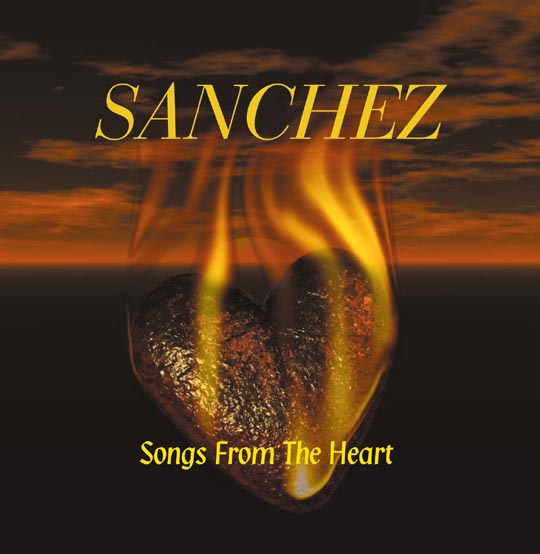 (AOR-38)
TRACK LISTING:

1.I Can't Wait
2.Missing You
3.Wherever I Lay My Hat
4.Wild Flower
5.Another Sad Love Song
6.Don't Worry
7.Can't Get Used To You
8.Chronic
9.Leave Out Of Babylon
10.Unchained
11.Give It A Chance
12.Funny Forgotten Feeling


The singer that sets the standard in Reggae music, Sanchez, returns with a collection of his recent biggest selling hits. These beloved songs are staples, and well known and revered by fans of this genre. Sanchez can take a cover version, and make the song his own with his powerful and sweet singing style.
Order this album online at these locations

---
Home
|
Blues
|
Classical
|
Dance
|
Folk
|
Jazz
|
New Age
|
Reggae
Latest News
|
General Tour Info
|
Top of Page